Group Buy : 5th August-31th Auguts
Estimated Delivery to KeebsMark : November
Three-in-one Structure
We have adopted a three-in-one structural design for the internal structure, which can support regular positioning plate gaskets, PCB gaskets, and the long-disappeared TOP Mount structure. Thanks to the consistent frame of the compact 75% layout, we can make the three structures perfectly compatible.
Light Signs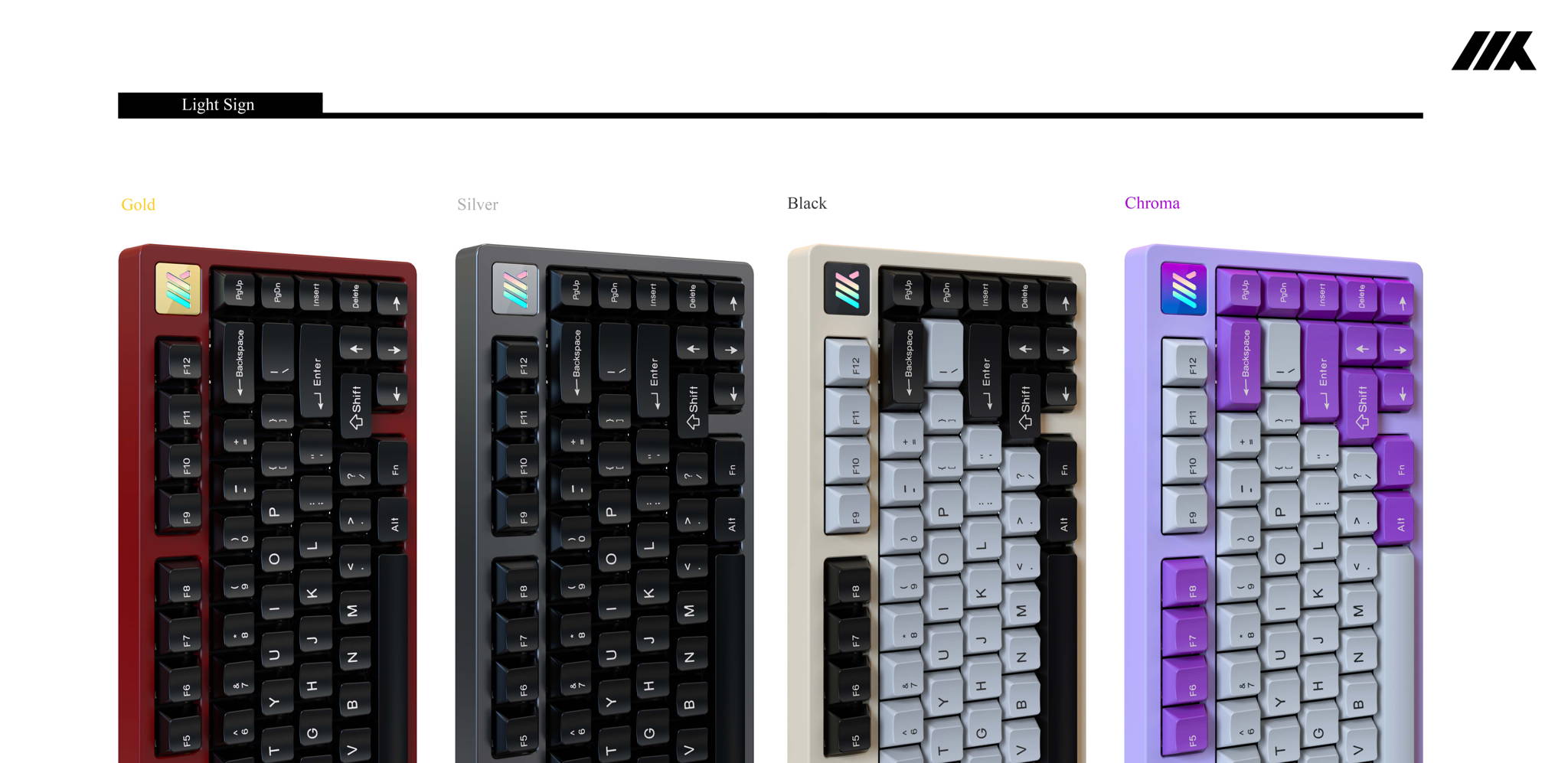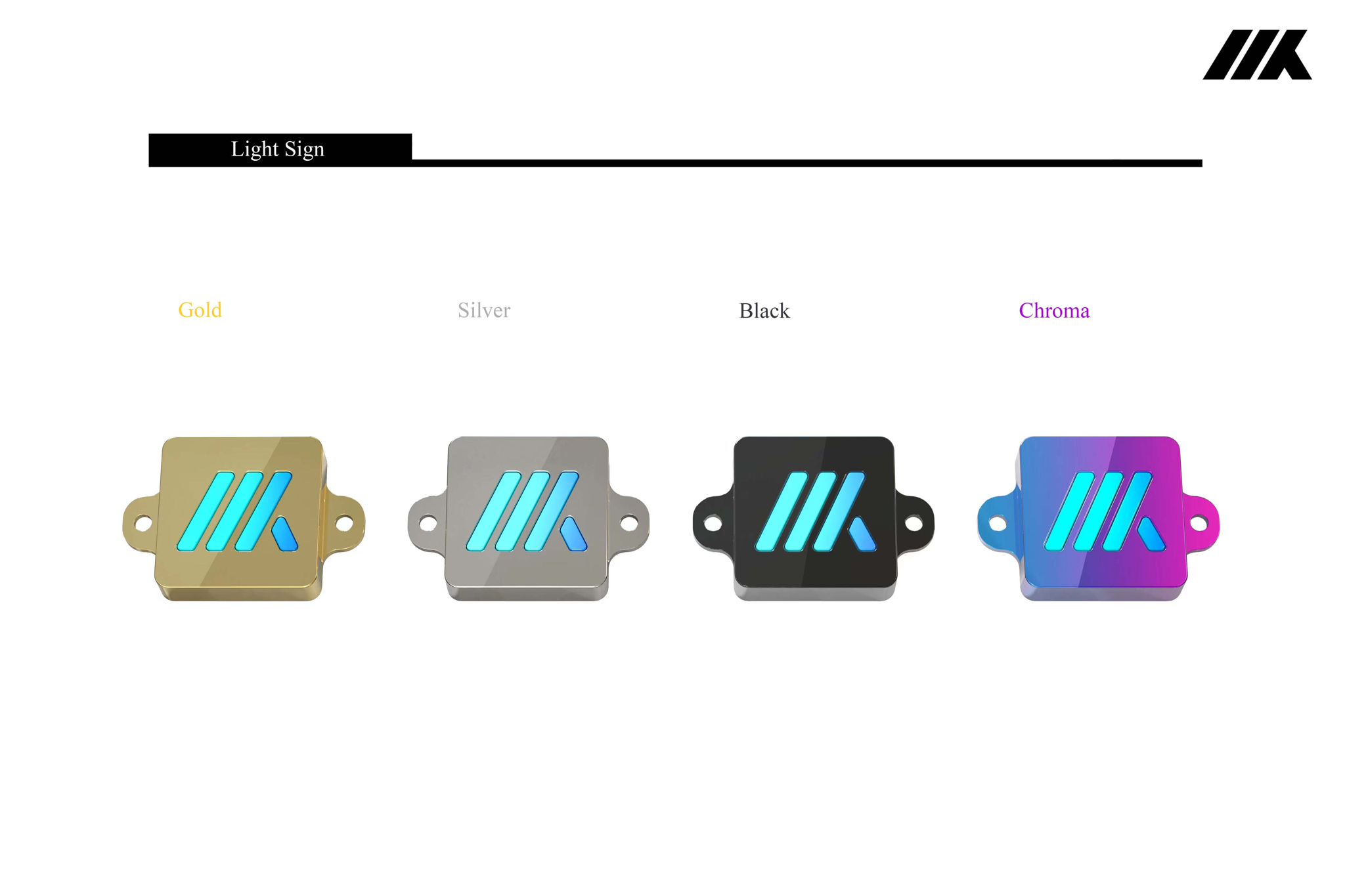 Support Rotary Knobs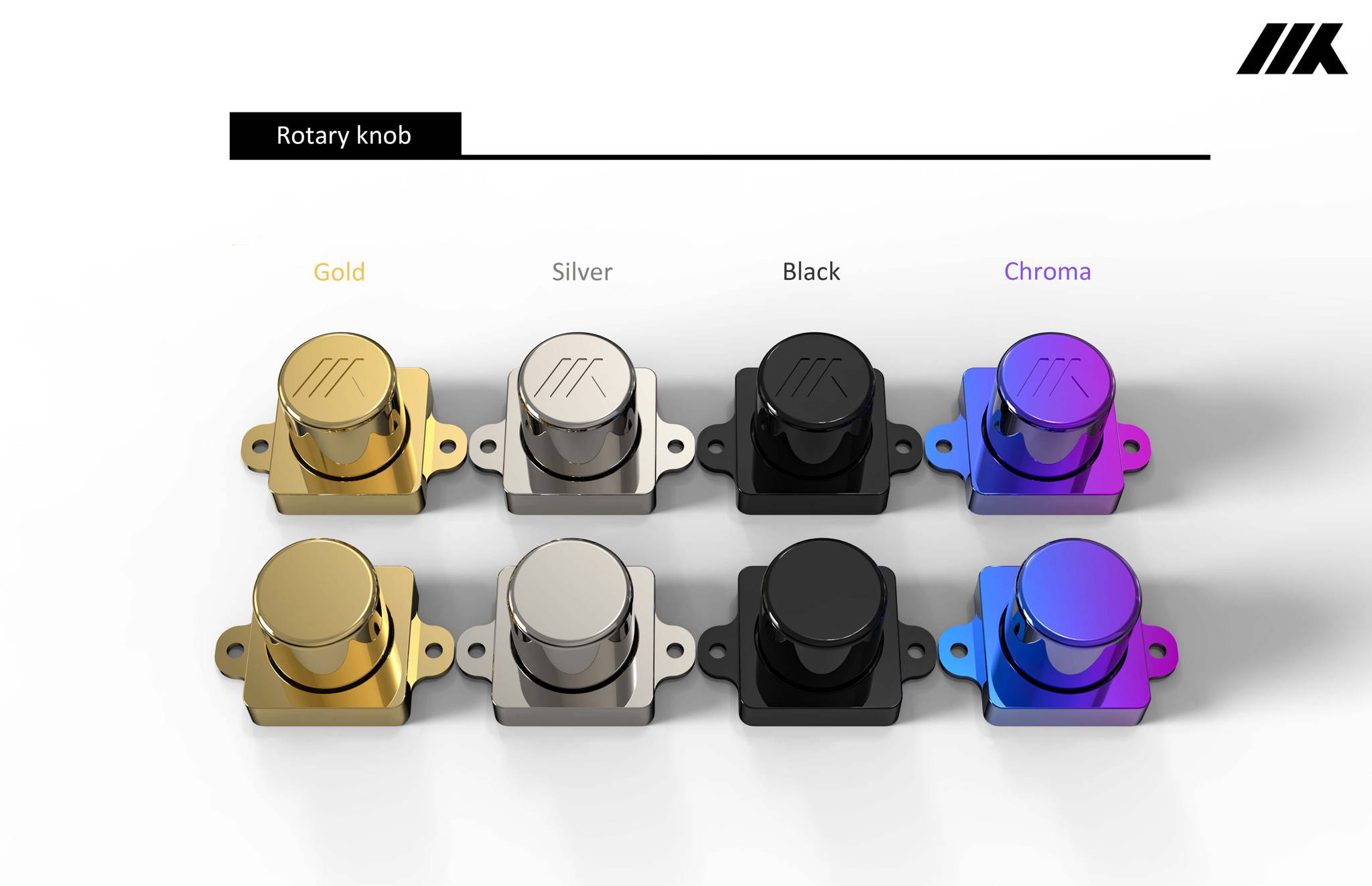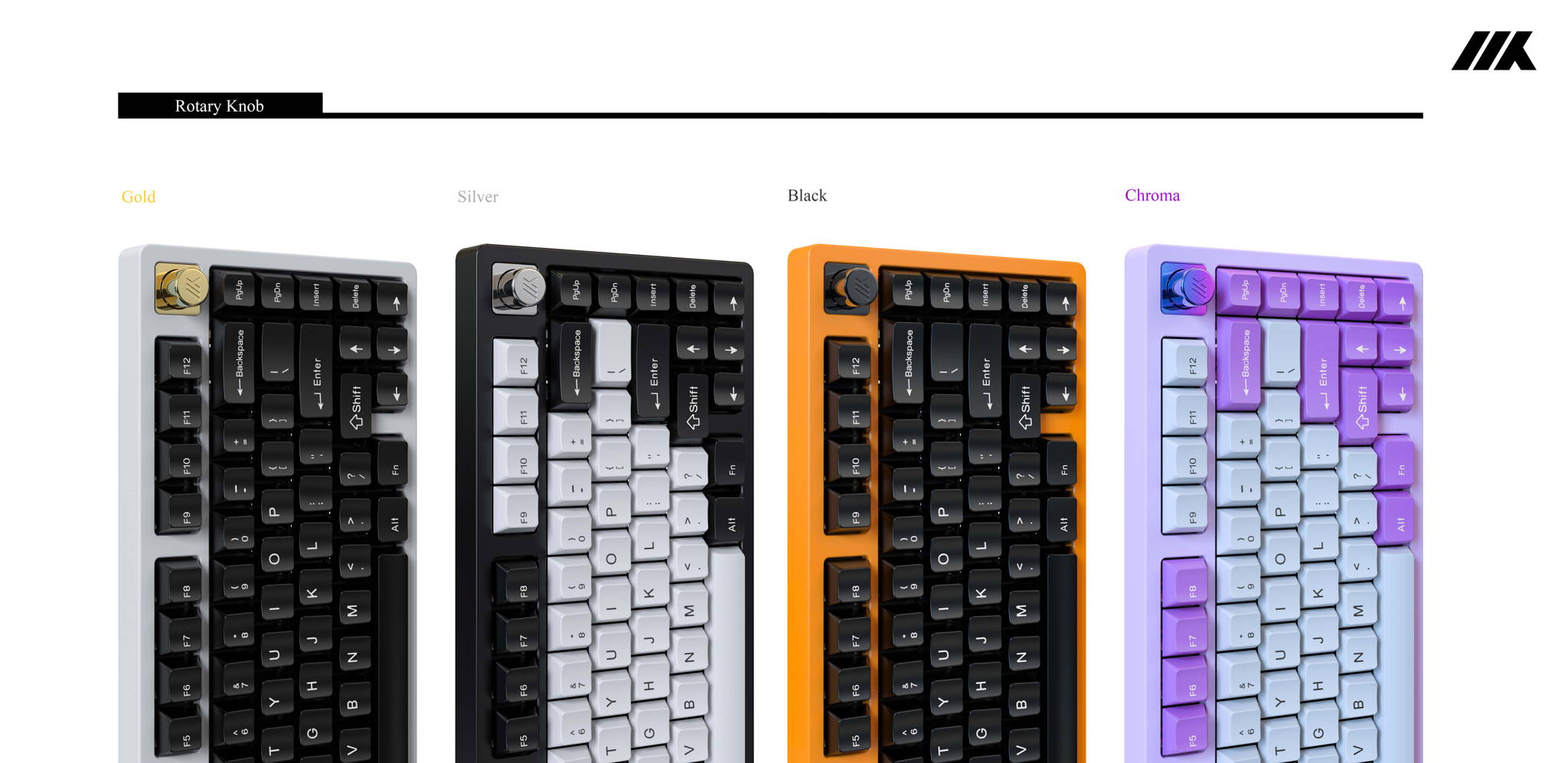 Collapsible content
Feature

Compact 75% layout.
Supports Alu Internal Weight.
Multiple configurations available.
Supports Caps Lock Indicator Light.
Supports tri-mode PCB(Wired, Bluetooth and 2.4ghz).
2 x 2200mha large battery capacity.
100% processed using CNC machining with 6063 aluminum case.
Supports Plate, Half Plate and Plateless Build.
Three-in-one structural design( Top Mount, Plate Gasket Mount and PCB Gasket Mount ).
Supports Rotary Knobs and LED Light Signs. Wire versions are also compatible with JRIS75 Rotary Knob, Badge, and LED Light Sign.
Specification

Typing angle: 7°
Front height: 18.5 mm
Material: Full CNC 6063 aluminum
Dimension: 320*134.4*33mm
Three-in-one Structure: TOP Mount / Plate Gasket Mount / PCB Gasket Mount
QMK/VIA Supported(wired)
Support PCB stabilizers
Unbuilt Weight
With PVD WEIGHT: 1.693kg
With Alu WEIGHT: 1.425kg
Built Weight
With PVD WEIGHT: 1.86kg
With Alu WEIGHT: 1.592kg
What you can customize for MKC75
Case Colors Options


Weight Options




PCB Options
Wired Flex Cut Hotswap PCB( 1.2mm, Multi Layout , 7u split spacebar, No Per-key RGB, support QMK and VIA )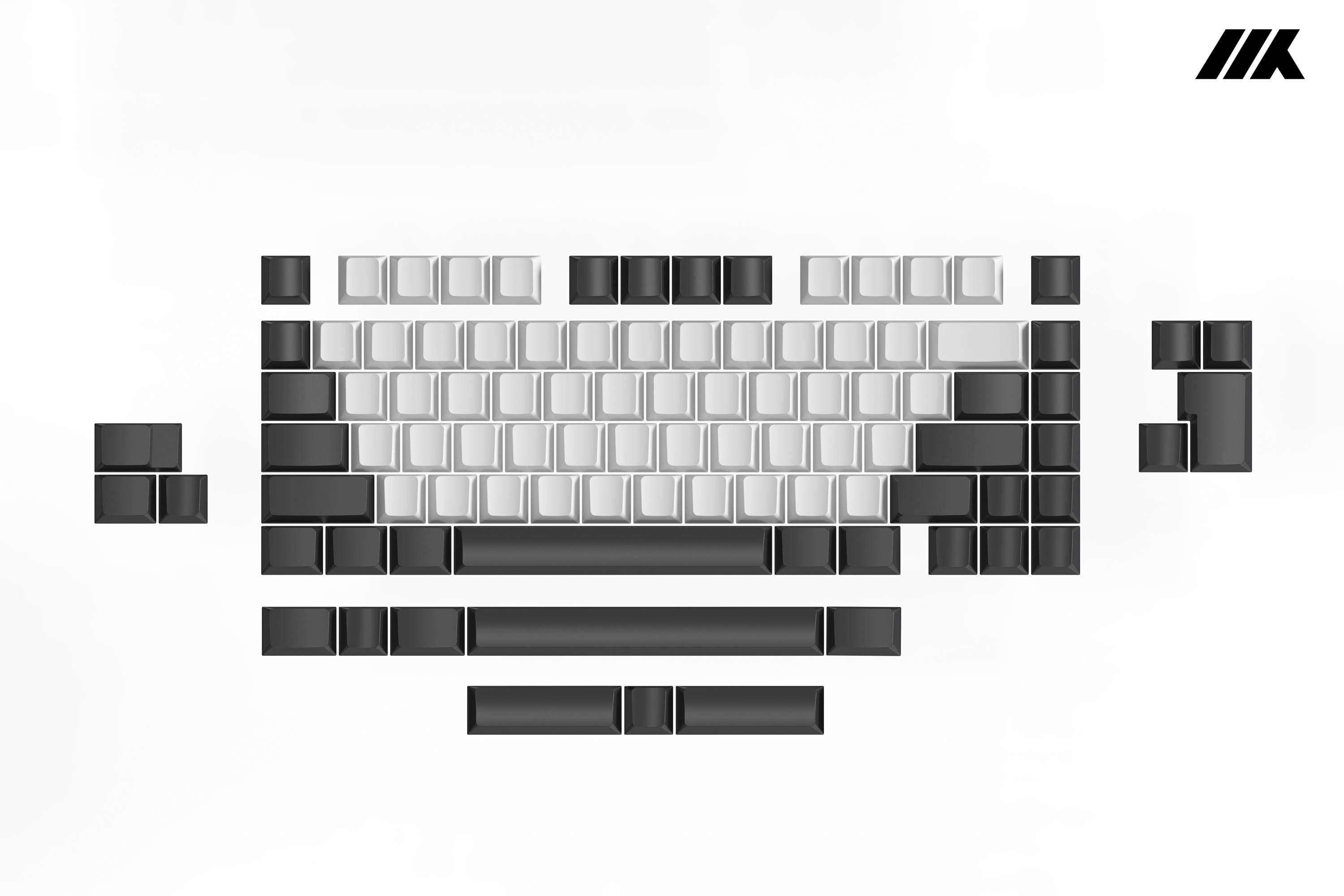 Solder PCB / Wired Non-Flex Cut Hotswap PCB(1.6mm, Multi Layout, 7u split spacebar, No Per-key RGB, support QMK and VIA )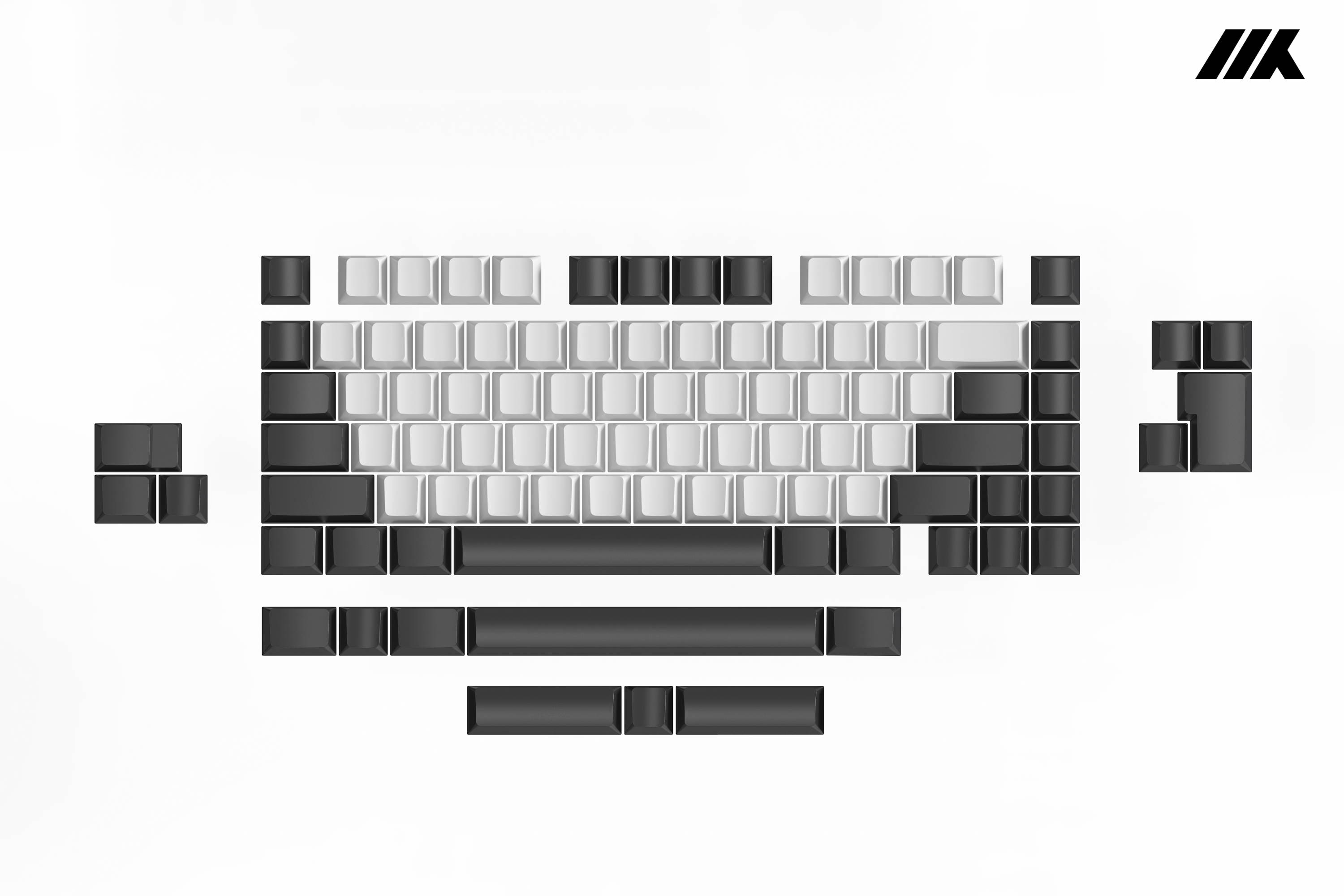 Wired Per-Key RGB Hotswap PCB ( Add-on only, 1.6mm, Non-Flex Cut, ANSI Layout, support QMK and VIA )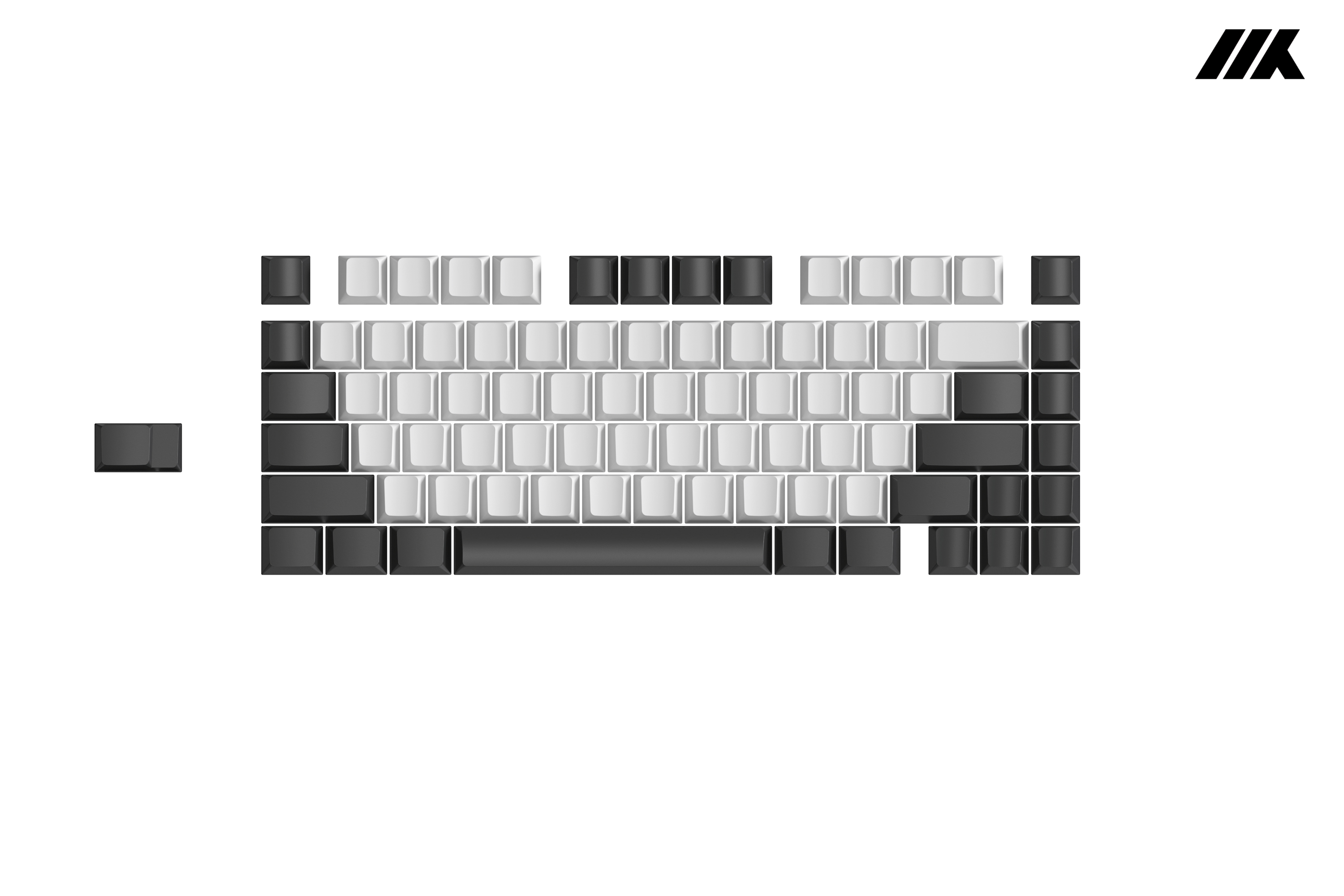 Tri-mode ANSI+ISO Hotswap PCB (1.2mm, Non-Flex Cut, No Per-key RGB, support Mykeyclub Software)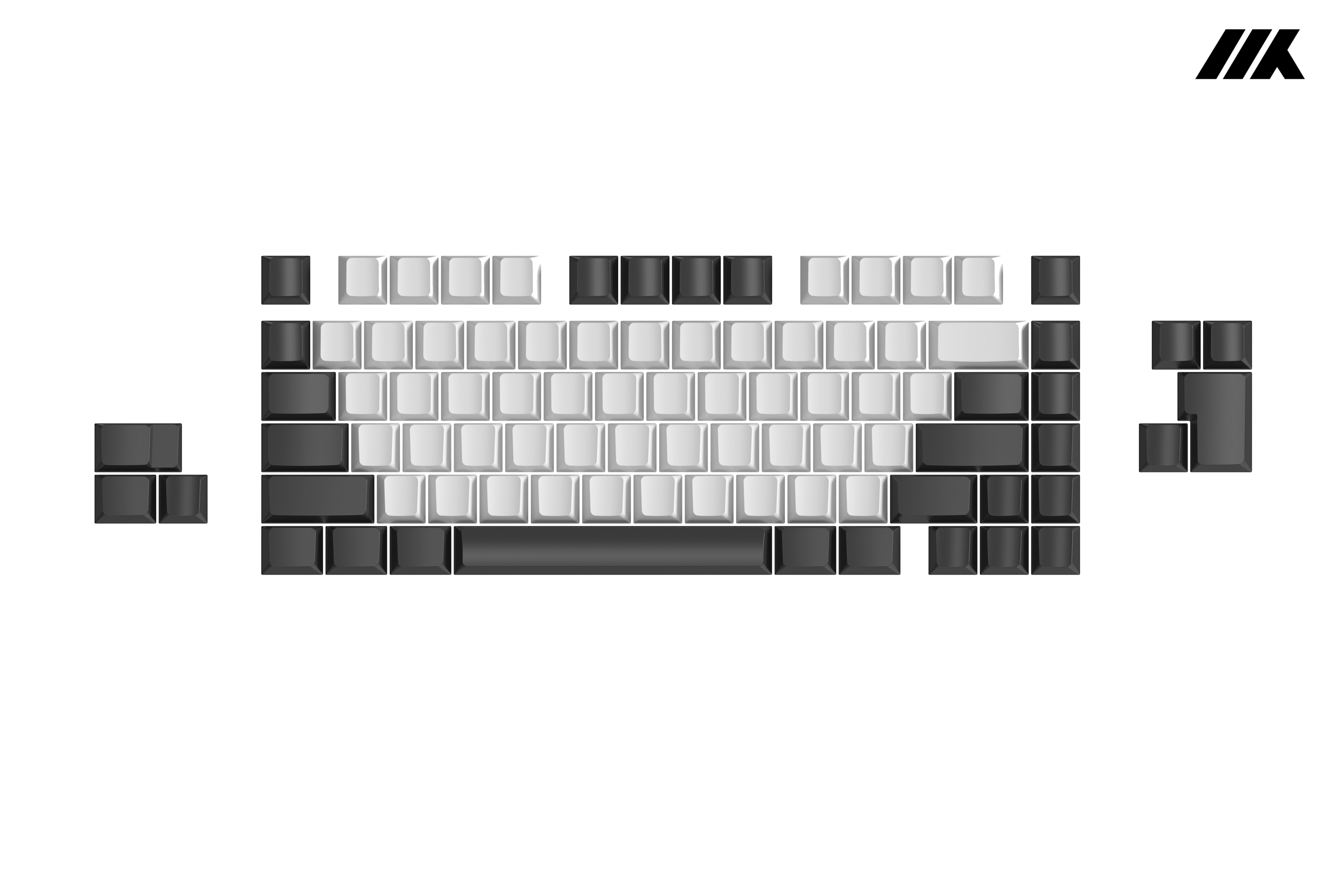 Plate Options
Flex Cut Plates: FR4, ALU, Brass (Add-on only)
Non-flex Cut Plates: PC, POM
Alu and FR4 Half-plate (Add-on only)
Plateless

Note: We highly recommend using a PC/ POM/FR4 plate for Tri-mode PCB, because the Brass and ALU plate will have a little affection for connectivity
WHAT'S INCLUDED IN MKC7
KIT

Full CNC Aluminum Top case *1
Full CNC Aluminum Bottom case*1
Weight (Anodized Alu Weight or Stainless steel PVD Weight) *1
Internal Alu Weight (Only for the Tri-mode Version Case) *1
Plateless or Plate *1
PCB *1
IXPE Foam *1
Poron Case Foam *1
Poron Plate Foam *1
Type-C Daughterboard with JST Cable *1
PCB GAS Silicone Column *12
Plate GAS Silicone Sock *18
Top mount screw and spacer *12
PCB stabilizers o-ring *12
Footpad *6
Poron case strip *6
1.6mm hex key *1
GIFT

(will not send make-up or replacements) 

1 Pack of Extra Screw
M2x3mm cylindrical head screw *2
M2x8mm cylindrical head screw *2
M3x12mm countersunk screw *2
M3x6mm countersunk screw *2
2200mha battery (Only for the Tri-mode Version Case) *2
Silicone pad of battery compartment (Only for the Tri-mode Version Case) *2